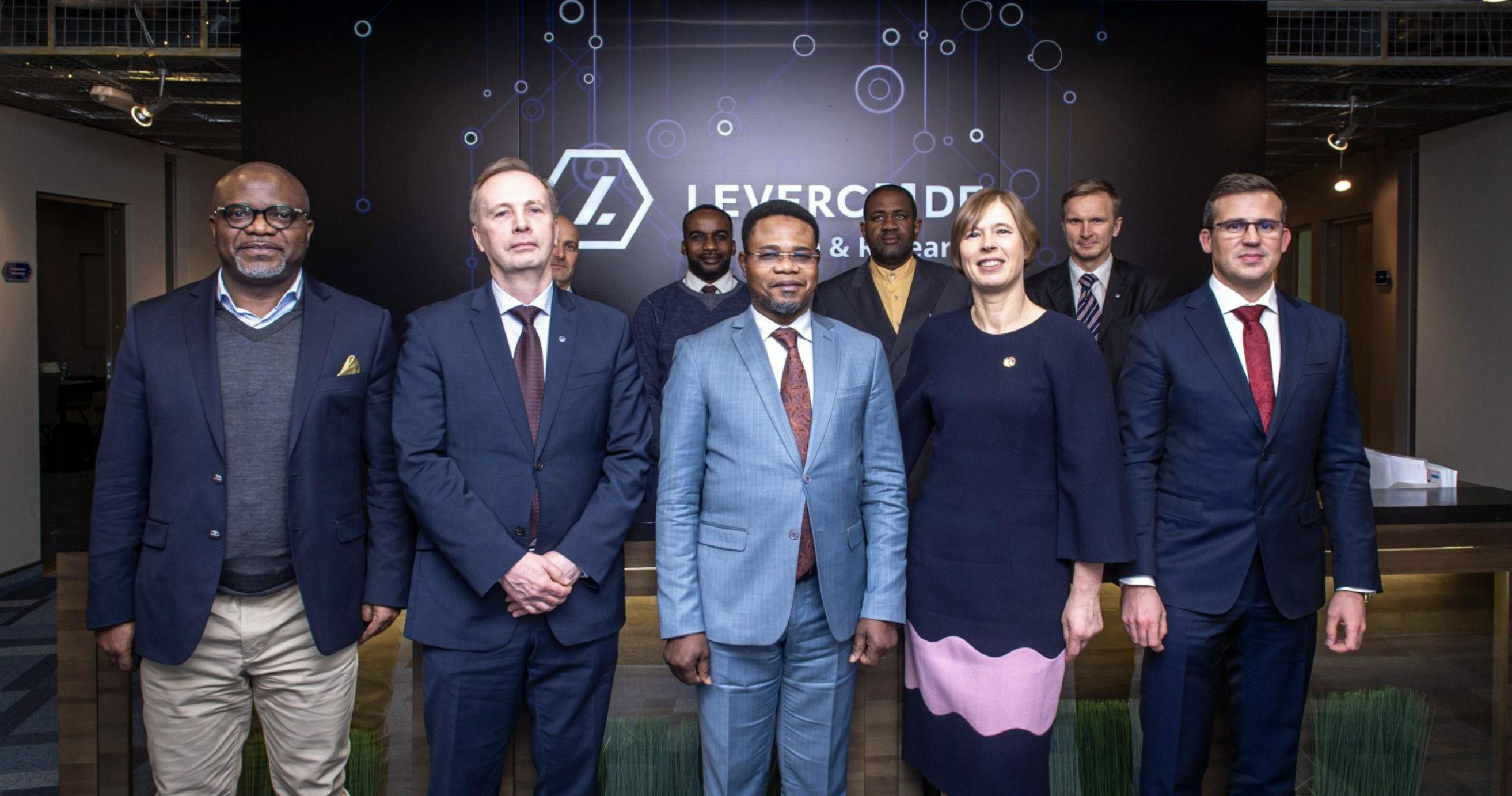 1 February 2022
Levercode Invites DRC Government Officials to Discuss Digital Transformation
Heralding the beginning of the Democratic Republic of the Congo's foray into eGovernance, Levercode invited key DRC government officials to Estonia to discuss how the nation can begin its digital transformation.

The DRC's government roster was comprised of H.E. Mr. Desiré Kolongele Eberande, Minister of Digitalisation of the DRC, Sir Noel Jean-David Sangu Litanga, Chief of Staff, Mr. Olivier Luwando Ntemabe, Private Secretary of the Minister, and Mr. Merlain Mbuni Ansuk, Assistant to the Cabinet of the Minister, all of whom had made the journey to Levercode's head office in Tallinn to discuss and assess Estonia's digital transformation over the past 25+ years. 
The DRC government officials met with tech sector veterans such as Levercode's CEO Mr. Gustav Poola, and government officials Mr. Andres Rundu, Vice-Minister of Economic and Development Affairs, Mr. Luukas Kristjan Ilves, Vice-Minister of Digital Development and CIO of the Government of Estonia, and H.E. Ms. Kersti Kaljulaid, the Former President of Estonia.
Discussion between the key DRC government officials, the representatives of Levercode, and H.E. Ms. Kersti Kaljulaid, the Former President of Estonia.
The visit was also a key opportunity for the representatives of the DRC to learn more about Levercode and its eGovernance solutions, as well as the potential of a collaborative effort between the two parties in order to establish a working relationship intended to move the DRC towards eGovernance itself.
The discussion themselves took place over the span of 3 eventful days and involved granular delves into topics such as Estonia's digitalization journey, the successes and pitfalls of such a journey, the cooperation opportunity between the DRC government and Estonia, and various technology-related business opportunities to come.
Share this article: